Fall, 2017 Message from Mother Earth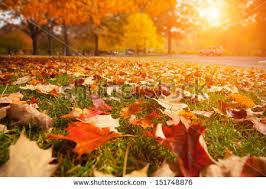 Fall's blanket of leaves becomes a perfect and unique blending of all different shapes, sizes, colors and textures. Leaves from all of the varied species of trees all end up in a mosaic cover for me. Leaves return to the soil each Autumn to be rebirthed again in a whole new way come Spring. It is a representation, you see, a perfect metaphor for all of you. Everyone coming from one Source here to mix it up and bloom. You are meant to shine brightly in your own authentic way, be who you are individually meant to be, until it is your time to return. You are all going to the same place, back into the womb of the Mother.
I am coming back into balance and alignment now unlike ever before. I will always show you the way, the way back to love and care for each other, inspiring you to then care for me. Reminding you in every way possible that we are all one. While you stand strong individually in your bodies, or your tree trunks, it is one consciousness, one light, that is the thread that weaves through all. I will always welcome you back home again and again.
Channeled by Laura Rose from Mother Earth
© copywrited material
_________________________________________________________________________________________

Laura is currently taking a break from hosting her radio show, "Discovering Nature's Spirit". You can find the archives on blogtalkradio.com,
Here's the link:
Discovering Nature's Spirit Radio Show
Or listen to some of our favorite shows here:
_______________________________________________________________